St. Louis Blues
Grade: B+
Flashback Year: 1995
Standout Feature: Red Reversal
This jersey still looks better in blue but its a true reverse retro with the red/blue colour switch.
Chicago Blackhawks
Grade: B
Flashback Year: 1940
Standout Feature: Stripe spread
By far the oldest rendition out of all teams in the NHL, the Blackhawks did a simple "stripe spread" by placing the red stripes on the shoulder and elbows whereas before were placed on the chest. Hawks always make incredible jerseys and this one is no different.
Colorado Avalanche
Grade: B
Flashback Year: 1979
Standout Feature: Colorado Nordiques
Who would of thought the Avalanche colours would look great on a Nordiques jersey. Would of loved to see this version of the jersey on a powder blue or even an Avalanche blue but it still looks solid in white.
Nashville Predators
Grade: B
Flashback Year: 1998
Standout Feature: Mustard Tiger
I don't know why fans knock the yellow so much in the Nashville jerseys but these look fantastic. It's not an A-list jersey but it's a solid B. The yellow looks great in the classic design scheme.
Minnesota Wild
Grade: B
Flashback Year: 1978
Standout Feature: North Star Blend
The classic Minnesota North Stars colours work magically with the Wild colour scheme. It stands out very well in white.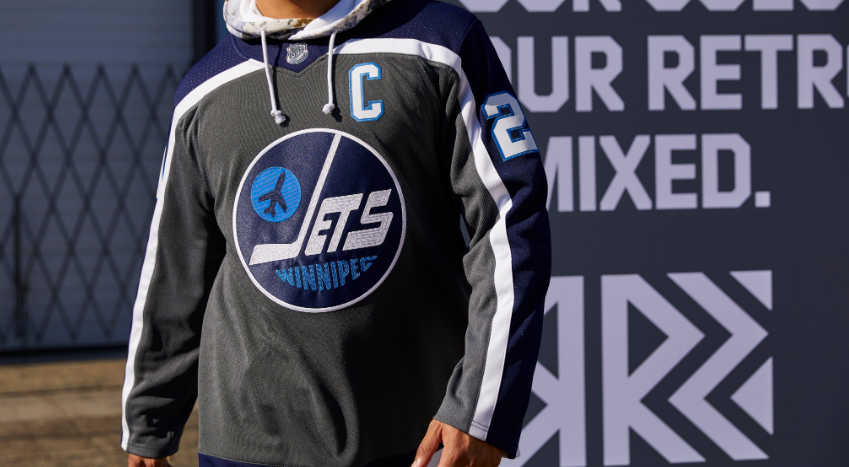 Winnipeg Jets
Grade: C-
Flashback Year: 1979
Standout Feature: Powder grey
To me, this is strange reversal. This jersey is very grey. In fact, too much grey. It has no red anywhere on the jersey and it badly needed that for a colour contrast from the two shades of blue. A bit of a disappointment.
Dallas Stars
Grade: D
Flashback Year: 1999
Standout Feature: White/grey blend
This jersey is just too plain. The Stars could of at least used more green along the wordmark and the outline of the "Star" to make a nice contrast with the white they decided it was a better idea to go with grey instead. This jersey should of been green along the top leaving the bottom half white. That would been 1000x more receptive.